Camping is a great way to enjoy the outdoors and escape it all. But this doesn't mean you must give up every modern convenience. Thanks to modern technology, people don't have to sacrifice as much as they think when going on wilderness trips. Here are some cool items that can make your camping journey much more comfortable: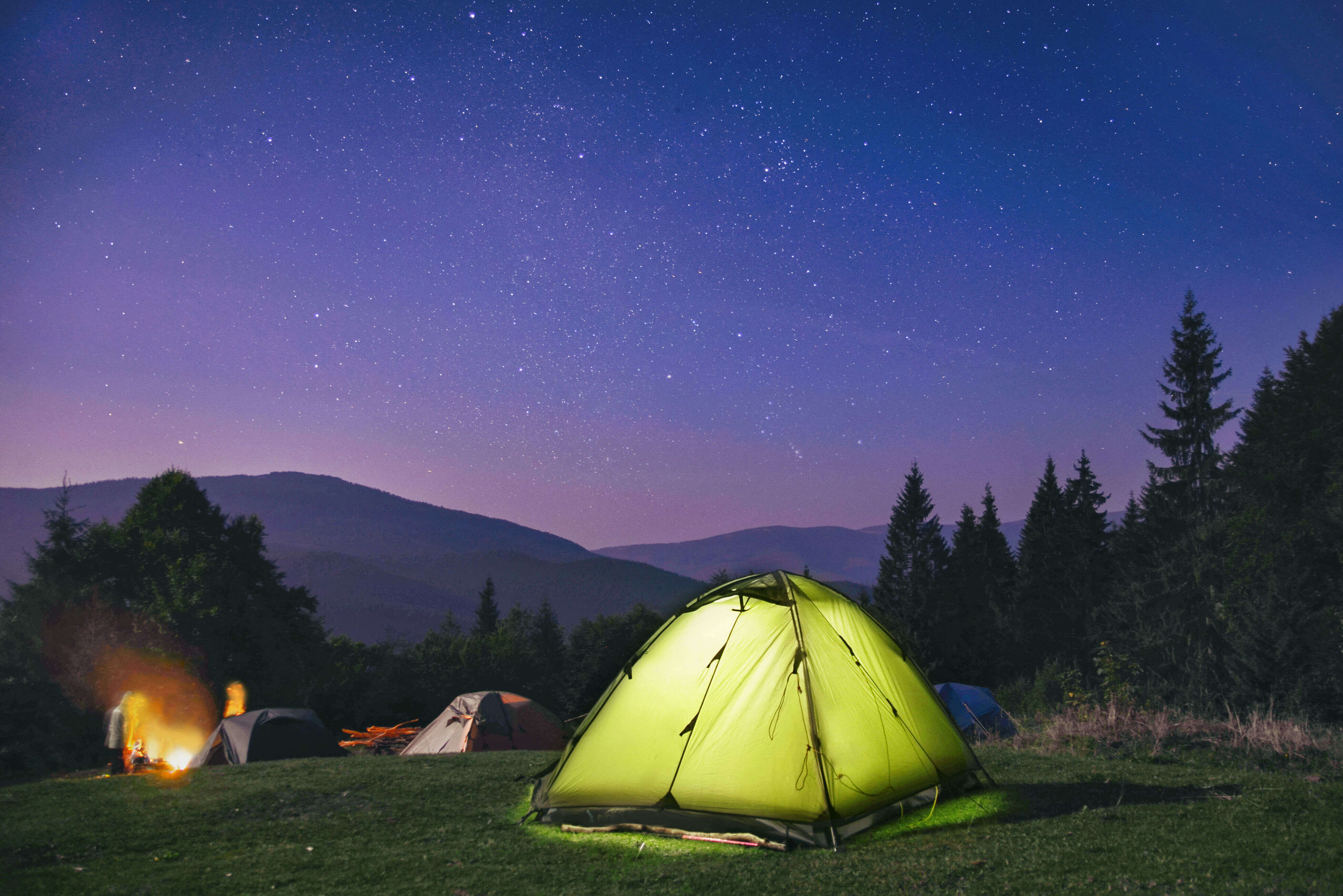 Keep Connected
Camping can be a way to escape from the hustle and bustle of modern life, but the Internet can be handy. If you have the money and the need, getting satellite Internet for camping is a significant investment. With Internet access, you can have regular weather updates from satellites while you have a comprehensive map of the surroundings. Also, in an emergency, Internet access can be a major lifesaver. It is expensive, though, and you still need a way to keep your devices powered.
Cooking Well
When people think of camping, they usually envision cooking over an open fire. But campfires are not always efficient or suitable for cooking. You will want something better than it for making delicious outdoor meals. Fortunately, several products allow for some great hot meals. For example, you can bring along a solar grill. This is a great tool when you don't have any fuel or gas. Thanks to the grill's design, it focuses the sun's heat into a vacuum tube that will cook your food without smoke or char.
Another potential cooking stove is the Biolite Campstove. It is an incredible device that can provide you with a multitude of uses. While you feed it some fuel and wood, the stove ensures you can create maximum heat. There is no smoke, so you won't smell bad. You can boil water in minutes with it, too. Besides the main heating and cooking purposes, the stove also generates electricity. The onboard battery allows you to store a charge for later and light up your camp with a powerful LED light. This stove delivers a lot of uses out of a small package.
Sleeping In Comfort
When people think of camping, their idea of sleeping is a simple sleeping bag. But you can spoil yourself and your family with a portable bunk bed. These are great and provide more comfortable sleep since you won't be on the rough ground. Depending on your model, these bunk beds usually have different modes and can fit in various tents.
Other things can ensure that your sleep is comfortable. For example, you can get a travel pillow that feels better than any feather one. Another item you will need for a restful night is a nice puffy blanket to stay warm despite the camp's conditions.
The great thing about these items is their portability. When camping, it is crucial to pack everything up and fit them in as small a space as possible. The pillows can be compressed into inches, while the bunk bed can fit in a simple bag.
Enough For Drinking
Water and liquids are an essential part of survival and comfort when camping. Clean water is a problem, so you will need a water filter bottle, which automatically provides people with clean and safe water no matter where they go. Besides water, you might also want other beverages to enjoy during your camping trip.
If you can't live without coffee, a portable espresso maker will allow you to make a strong brew wherever you are. Instead of needing complex parts, this maker only needs coffee beans and water. Besides coffee, you might also want some cold drinks. Keeping them cool will require you to have a cooler. Buying one ensures that you have cold beverages anytime you want.
A Shower Anywhere
One thing that you might miss during your camping trip is running water, especially water. But there are several portable showers that you can buy. The idea behind them is simple. Just fill a bag with water and let gravity do its work by hanging it up. Besides that, you can heat it with solar energy to have a hot shower anywhere.
Camping is a fun experience, but many people hesitate to go because of the inconvenience. But you can convince them to come with you with the lure of the various conveniences.